Media Partners
From MiddleEast, Tabeeby has emerged connecting people to healthcare providers. Since then we succeeded in raising the medical and health awareness among the population, taking the charge and we are in the pole position. Recently, Tabeeby has been developed into a modern format following a comprehensive upgrade to become the first unique and true Health Social that ensures easy, swift and fast access to thousands of doctors, medical entities & Medical events. Tabeeby has been featured as a media partner and created a recognition in hundreds of Health and medical events across the world, promoting their activities across our platforms to thousands of healthcare providers and millions of visitors. Acknowledging that the foremost valuable treasure in life is good health, Tabeeby uses state-of-the-art technology and up-to-date social media innovations to highlight the concept of prime health in our daily life.
---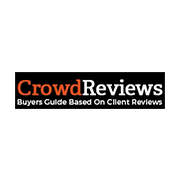 CrowdReviews.com is a transparent online platform for determining which products and services are the best based on the opinion of the crowd. The crowd consists of Internet users which have experienced products and services first-hand and have an interest in letting other potential buyers their thoughts on their experience. CrowdReviews.com is driven by an algorithm allowing for both customers and providers of products and services to understand how the rankings are determined. The service can be used by potential buyers to learn more about their vendors prior to making a purchasing decision.
---
Kindcongress basically is a free worldwide service in order to advance the quality of Congress and seminars with the aim of expanding cultural science. The KindCongress Conference center Was Initiated in the Late 2016s For the Purpose of Notifying the Most Reliable Scientific Conferences, Seminars, and Congresses. KindCongress Site Has Been Implemented to Give Quick Access to Users For All Conferences. Conferences and Information Displayed on This Center Will Be Displayed Individually and Independently on This Site So That People Who Can Search for the Conference to Present Articles or Participate in it Can Easily Use its Services.
---